Saturday was perfect.  Not too hot, not too cold, no rain.  So the fact that the Crossties Arts and Jazz Festival occurred was fortuitous.
Along with Octoberfest, Crossties is one of two big festivals in Cleveland.  They basically bookend the festival season around here.  Unlike Octoberfest there was no barbecue competition.  Instead the main feature was a Jazz concert featuring various artists, some local others not.  I recognized a few of the names. The event was closed out by the Delta State Steel Drum band.  They are very good and it's always a treat to see them play.
Additionally there were also arts and crafts vendors with several departments and student groups from the University also having booths.  The local arts scene in Mississippi is one of the thing I like about living here. Most people don't really think of art when they think of Mississippi or the Delta.  But Crossties had a lot of unique stuff. For example a friend of mine who teaches at DSU, was selling various types of woodwork such as stools and cutting boards.  But there are also people who travel around between festivals in the summertime and make their wares in the winter.  While walking about I saw people selling pottery, picture frames, paintings, clothing, and jewelry.  My personal favorite was a fellow named Dell Clark who was selling rings made from Victorian Era cuff links.  You can see some of his stuff in the pictures below. Unfortunately the website on his flyer, www.cufflinkrings.com does not work at the moment, however you can find more information at the website for his antique shop.  Art truly knows no boundaries.
Of course there was food.  This being the South there was a barbecue stand front and center.  It was very good and this time I took a picture.  Another truck was selling crawfish.  There was also your standard festival fare.  Sadly I did not have any funnel cake.  Perhaps next time.
All in all it was a fun afternoon.  The only downside was that it ended at 4 although there are only so many arts and crafts one can sell, especially when you have to talk over a band.  But there will be more festivals and with them, more blog posts.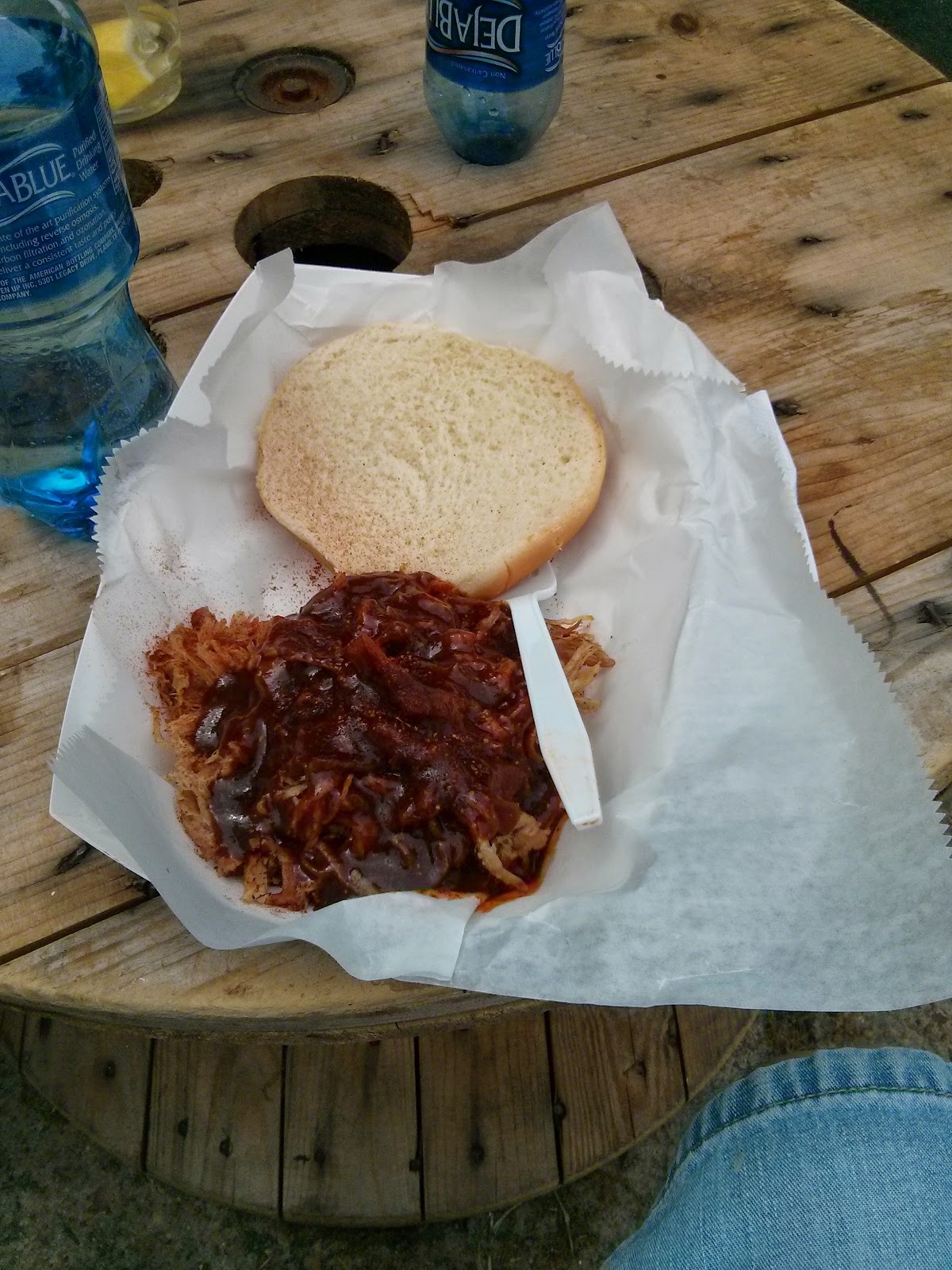 This pulled pork was excellent.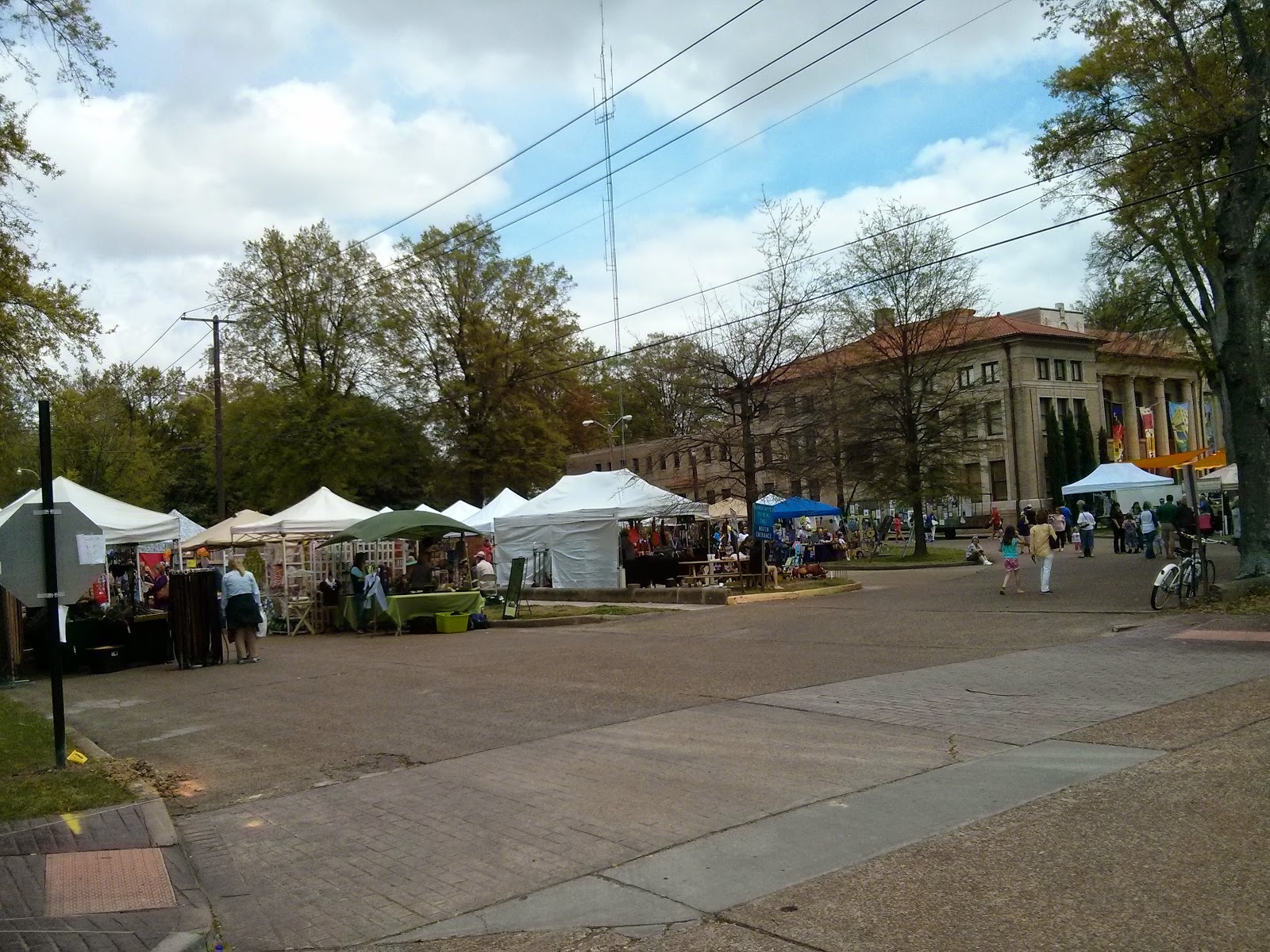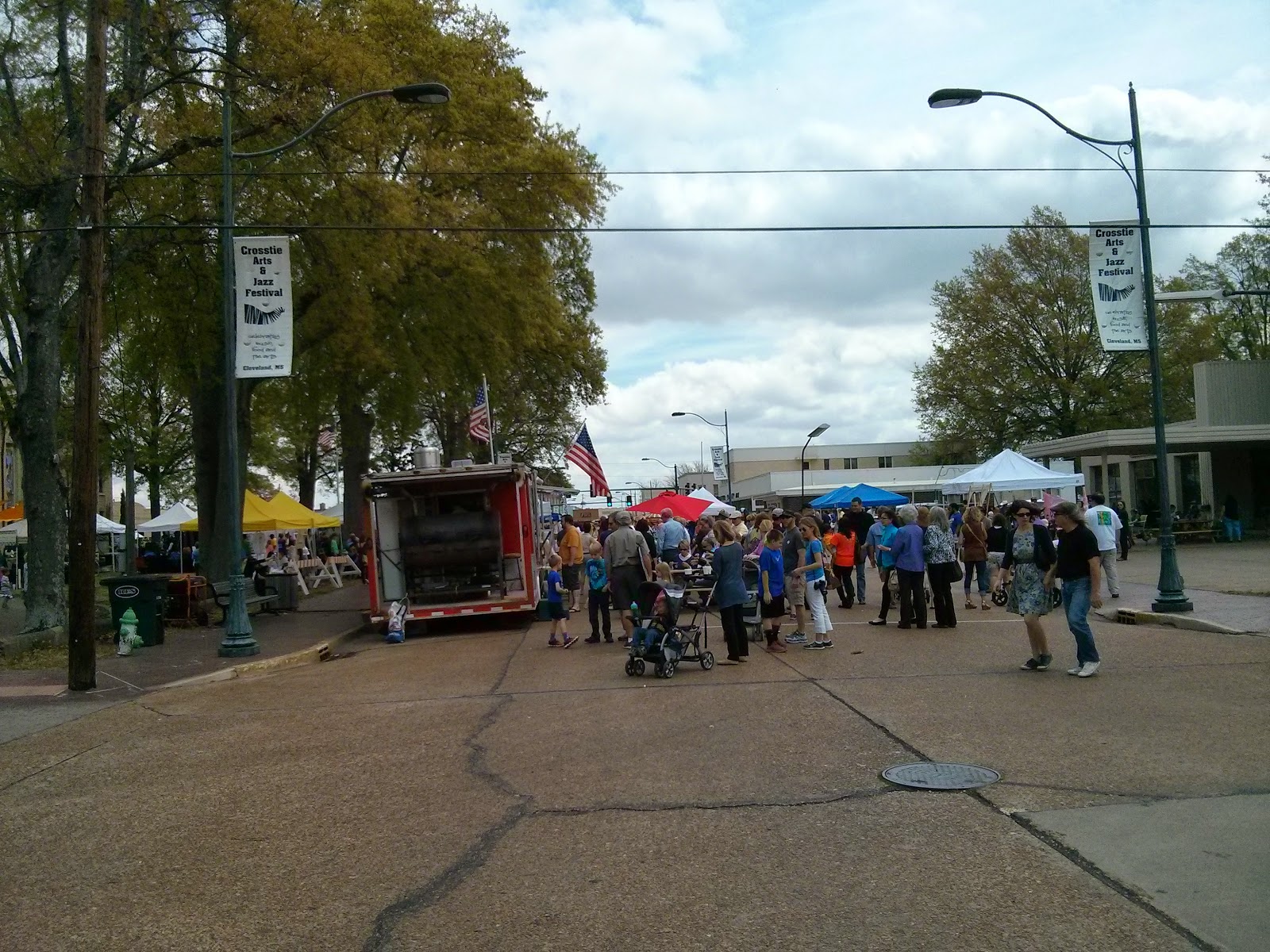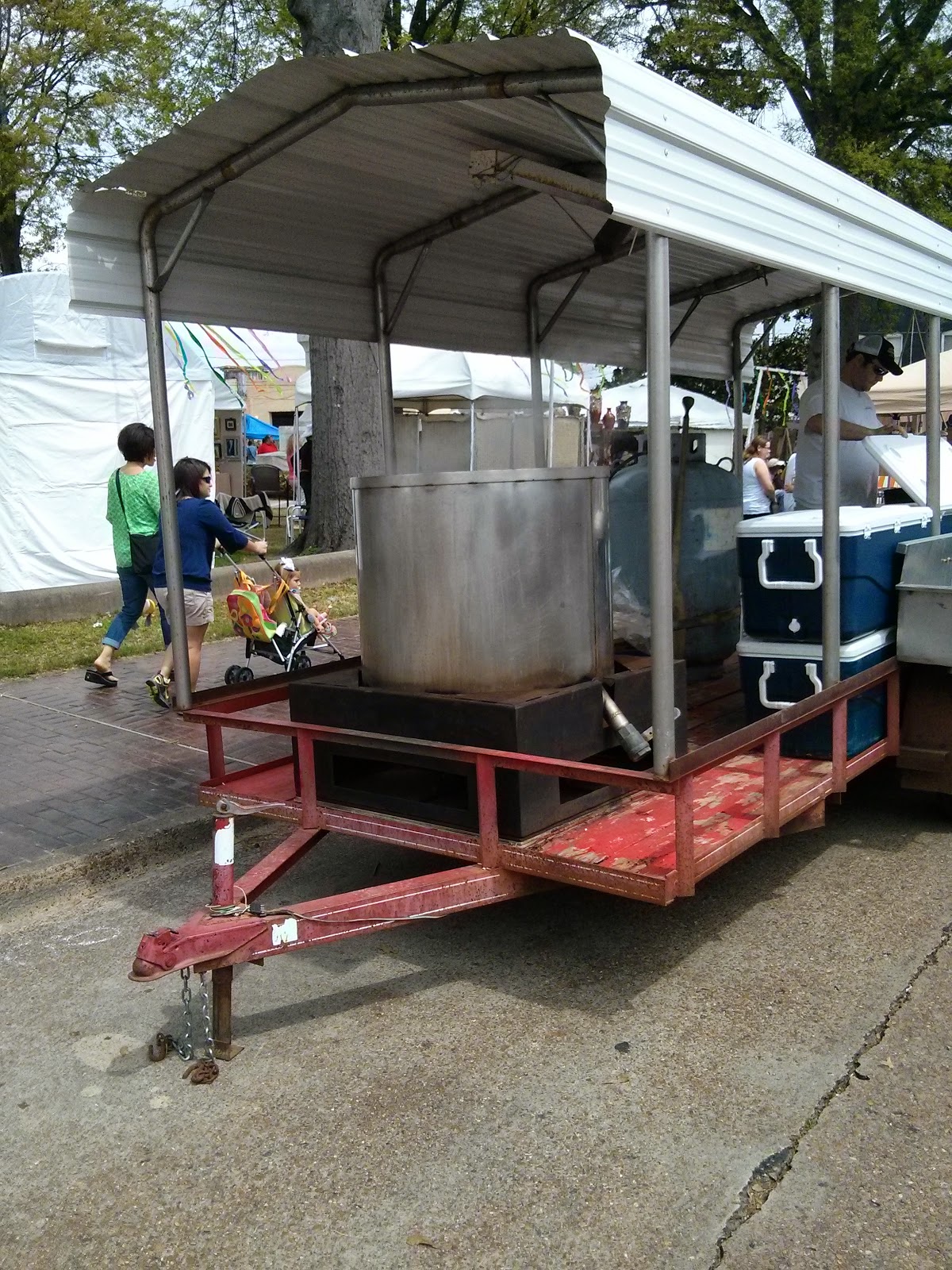 A crawfish boiler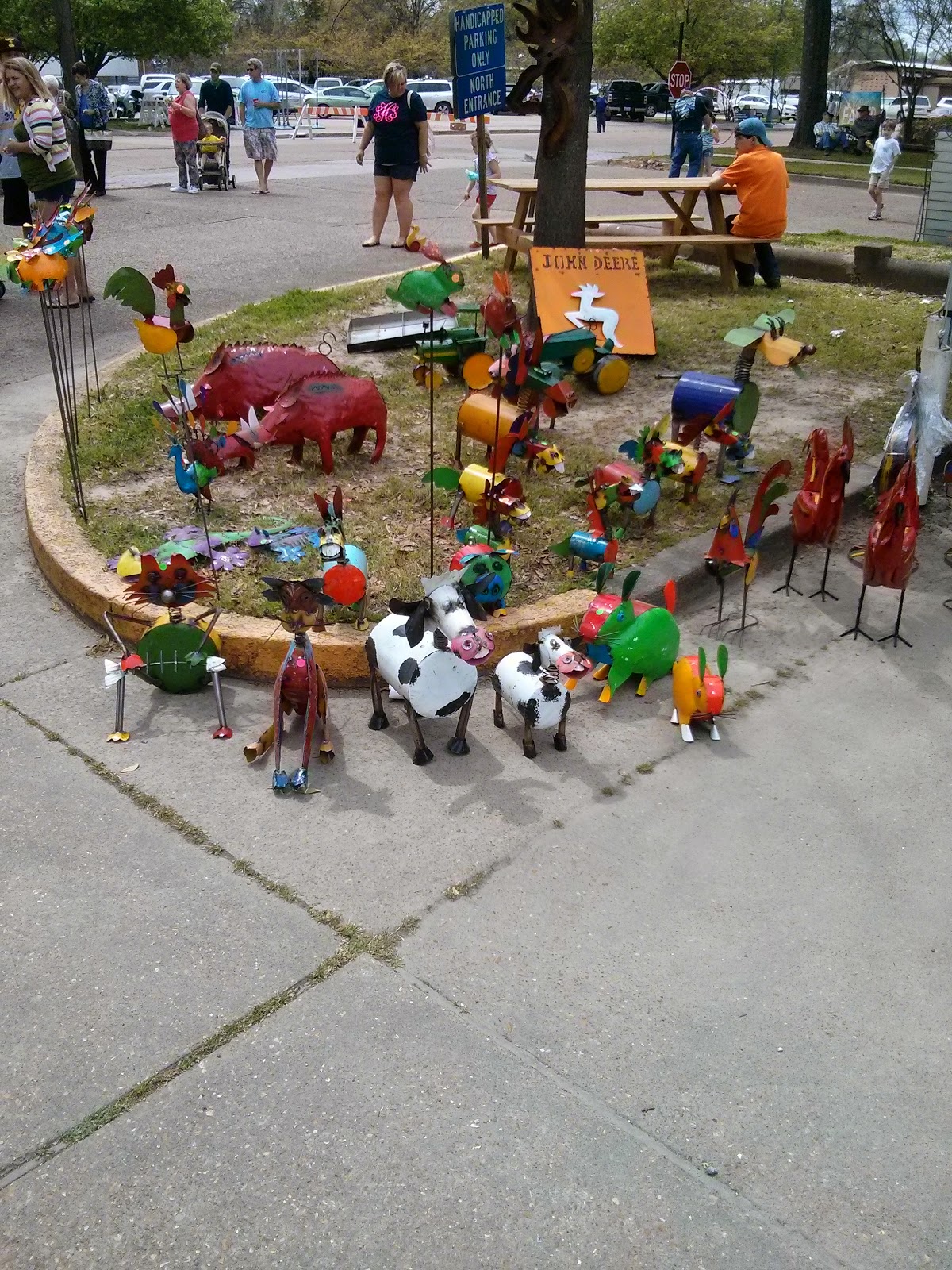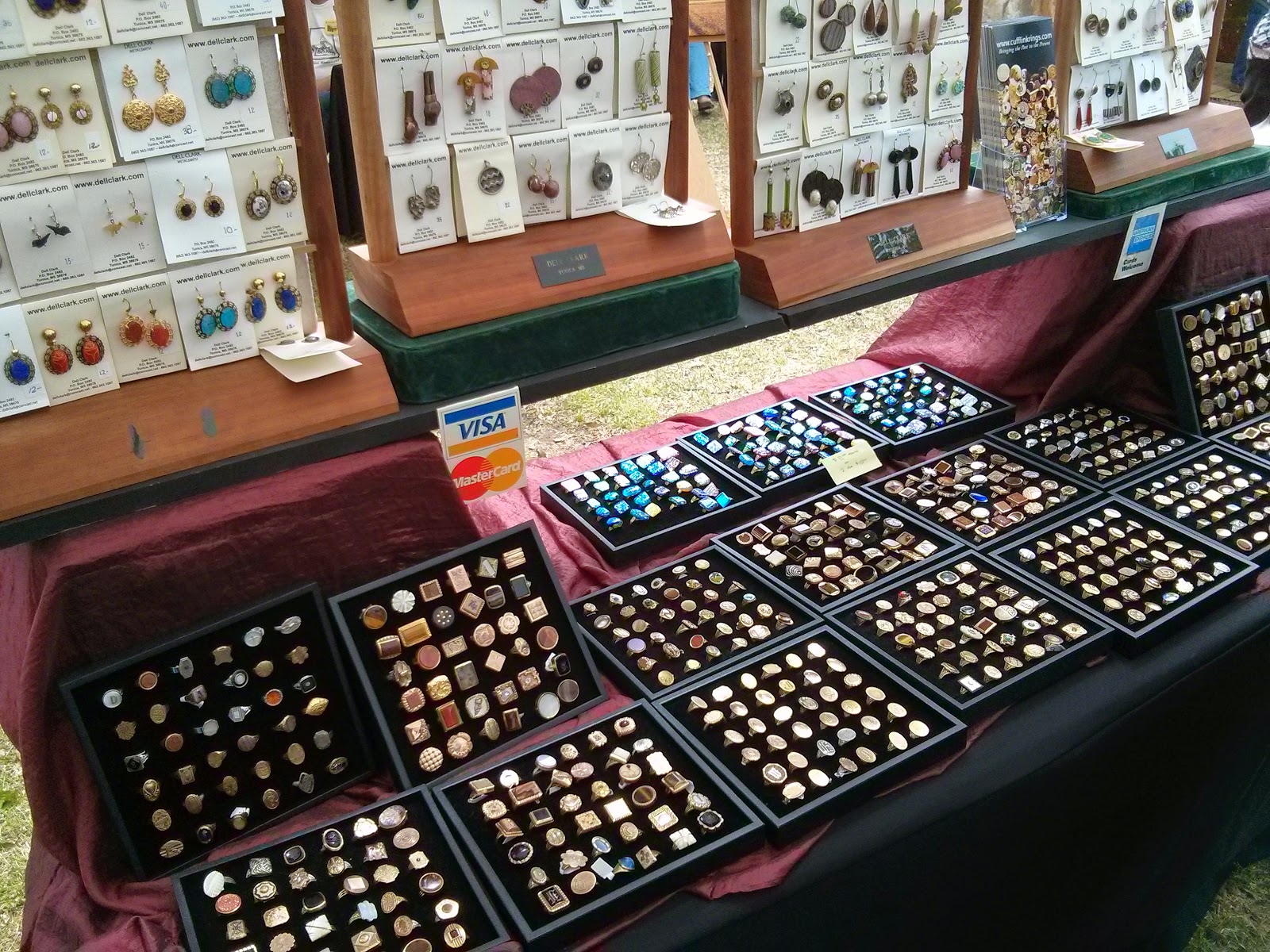 Cufflink Rings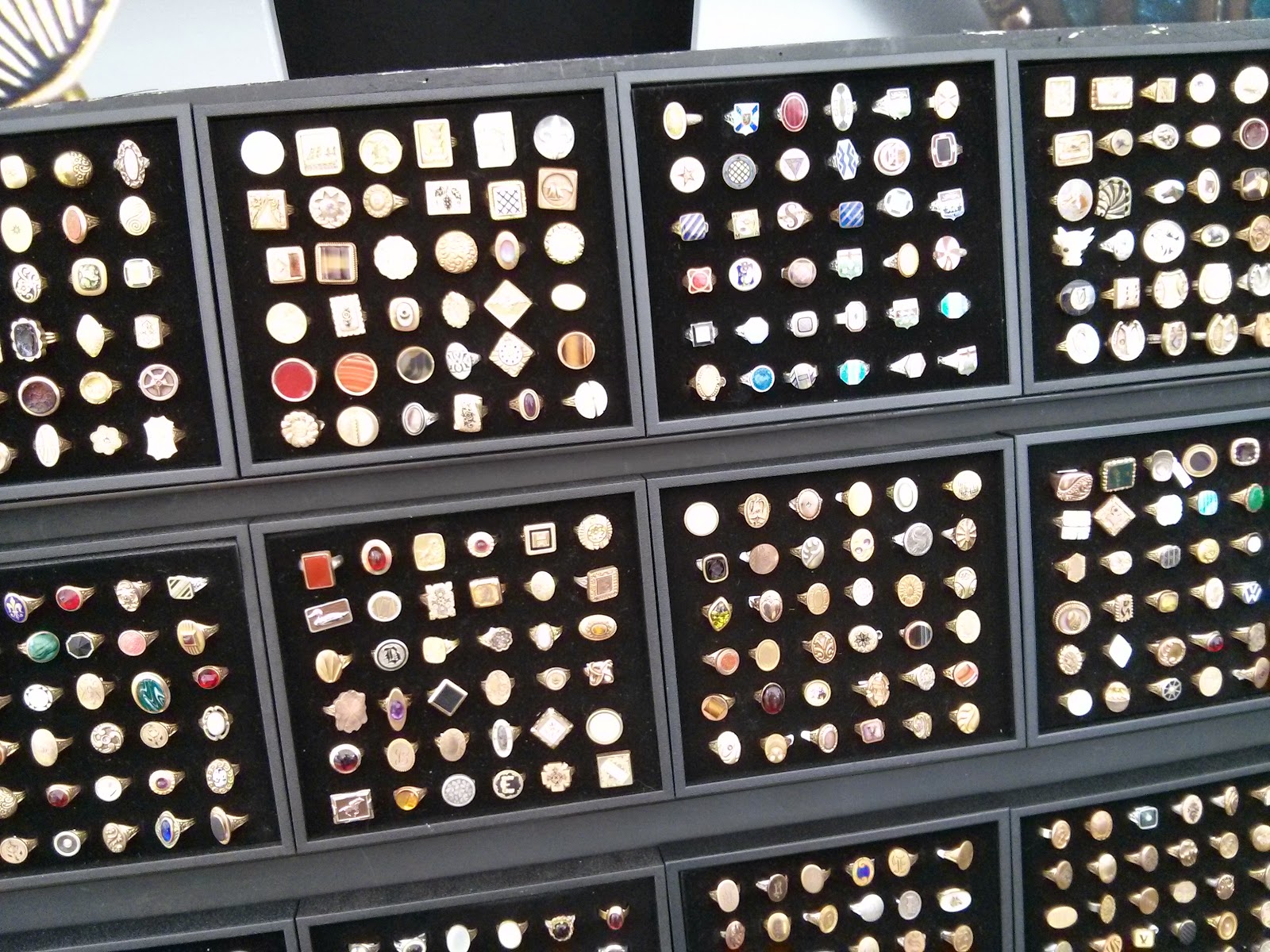 More Cufflink Rings