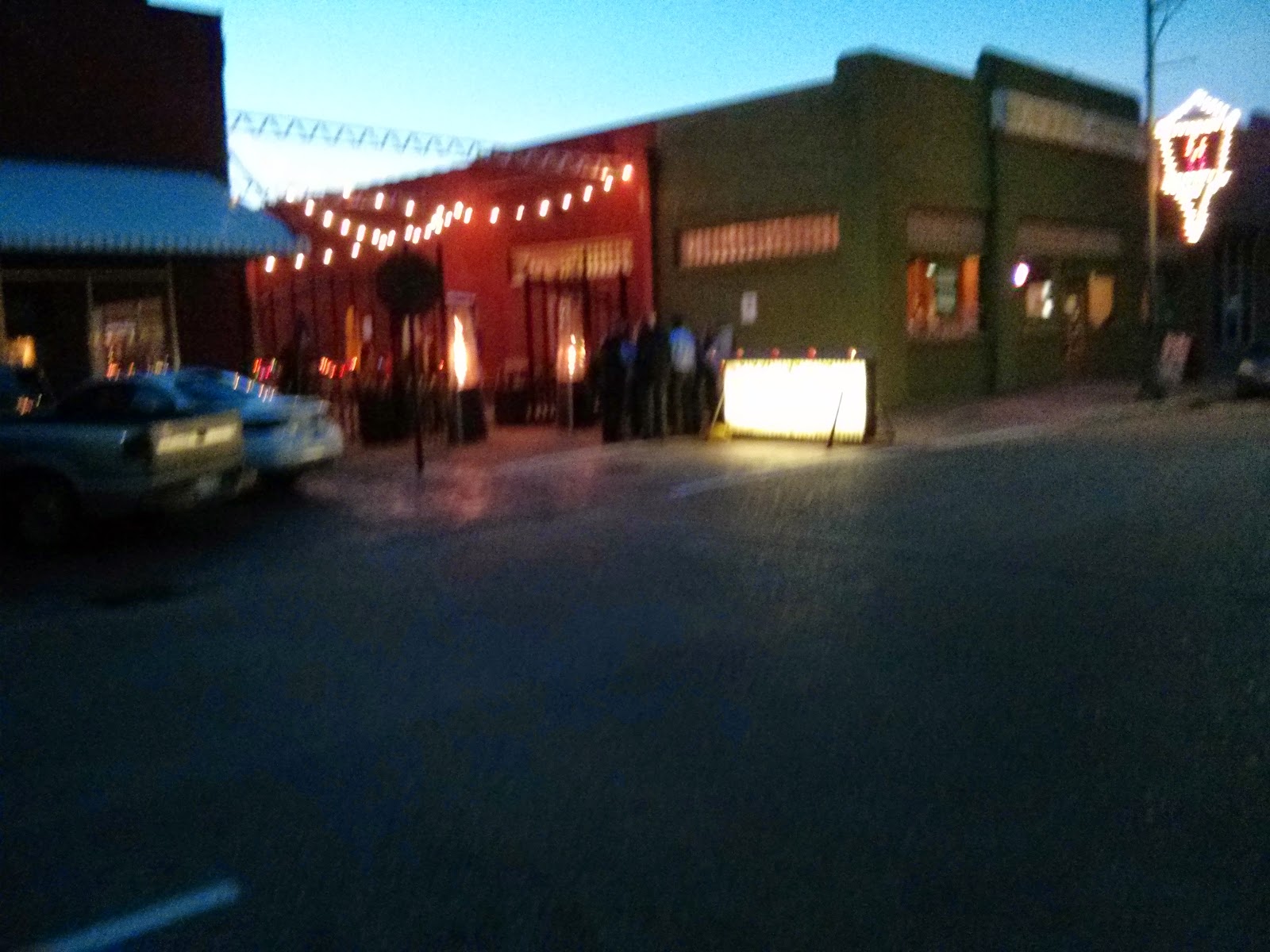 Social life down here tends to go as follows. There will be long periods of little activity. Then all of a sudden there's an event or two and the whole town comes out.  One of those happened last week.  On Thursday the Chamber of Commerce held the first ever Cleveland Bites Food Festival.  It attracted a surprisingly large crowd and really drove home how much the town has to offer relative to its size.
The festival was setup in an alley way downtown.  Each restaurant had a table or booth with samples of what they offer.  There were about ten and the range of food varied from pulled pork to chili, shrimp and grits and pumpkin cheese cake.  It was mostly of the sample sized variety, but there was enough to fill an entire plate.  Sadly I did not take pictures. Live music, courtesy of Delta State, provided an excellent compliment.  I saw some friends and had a good time.  They even had
outdoor heaters
which made the chilly night more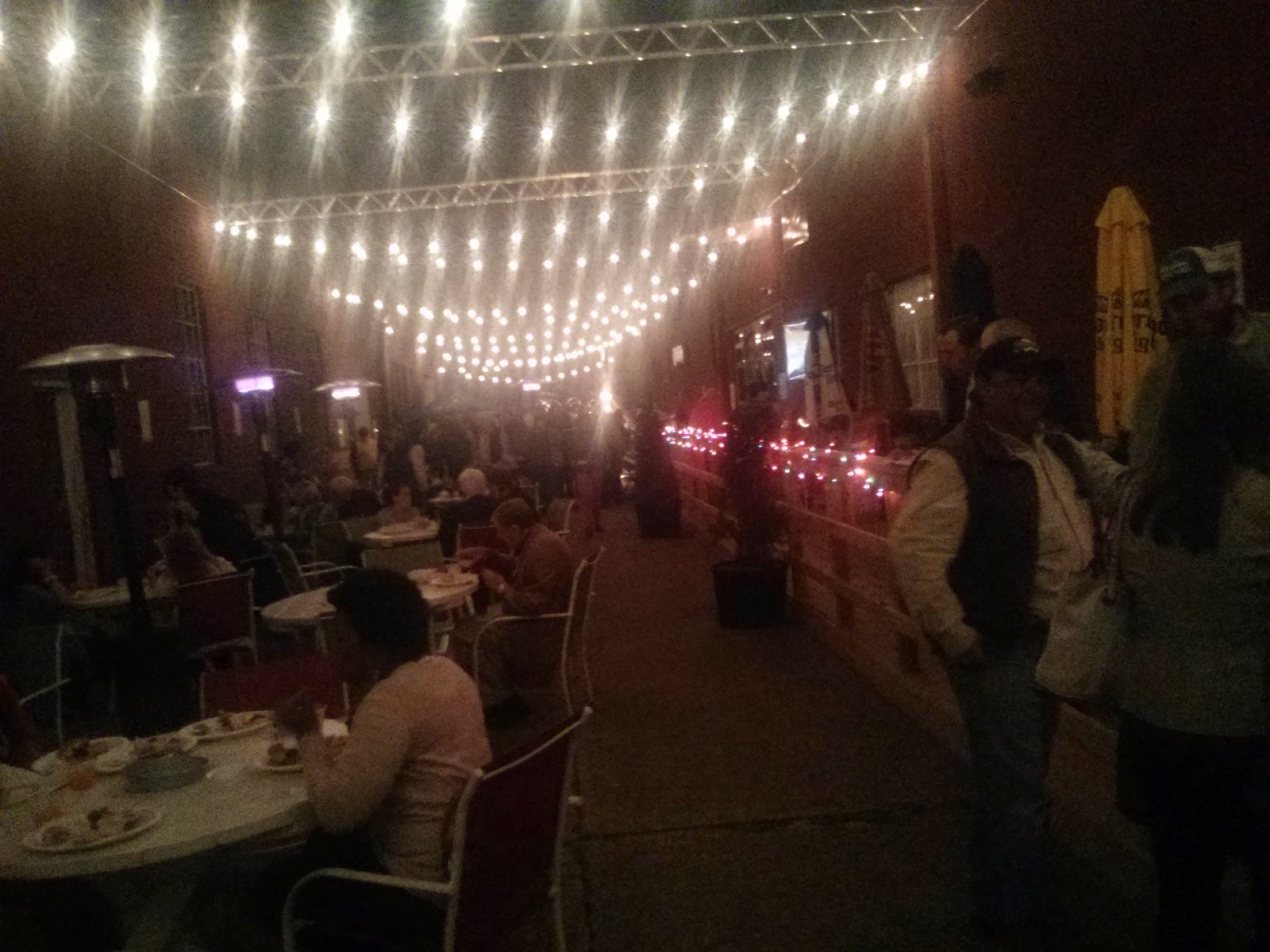 pleasant. The only downside was the shortage of tables.
Events such as this one make living in Cleveland worth it.  Not many other Delta towns have a thriving community life and business district. Other places certainly have restaurants, but Cleveland's size (about 13000) relative to the concentration of them is unusual.  Keep in mind there were a number of places which were not represented at the festival.   There is also a lot of chain stores and fast food joints which, though not special, do set the town apart from many others in the region.
Yet at the same time one must be fairly sociable to get by.  While it is true the whole town comes out to events such as the food festival, people typically arrive with their family and close friends.  Absent that it can feel a bit isolating.  The Delta is not a great place to be single.  Still it is an oasis in an otherwise flat and empty expanse of farmland.  With the holiday season upon us, there will be the annual Christmas parade and the caroling pub crawl, not to mention the decorations around downtown.  There will certainly be good times to be had for all involved.