There are a lot of hidden gems in the Delta.  Cleveland is one of them, but there are others.  The trick is finding them.  Take the Jim Henson Museum, also known as the Birthplace of Kermit the Frog.  A little known fact is that Henson was born in Leland, Mississippi and spent most of his childhood there.  So near the place where he lived is a small museum with some memorabilia and a number of original Muppets.  Being that it's on Highway 82 heading towards Greenville, the museum is not exactly off the beaten path although I had managed to not notice it was there despite passing by.
You see every town in the Delta has it's claim to fame.  In Greenville it's tamales, in Leland it's Jim Henson, Cleveland has Delta State, etc.  And many of these towns have festivals in the spring and summer.  However when passing through it is easy to miss all of that.  From the perspective of the Highway the Delta appears to be a flat, desolate expanse of farmland which has seen better days.  It's not until you get off the road that it's culture and history become apparent.  Cleveland is something of an exception because Delta State tends to attract people from elsewhere.  But even here there is more than meets the eye.  Just google "Keep Cleveland Boring".  There is a small, but active group of people that has been working to promote local businesses and put on festivals.   The catch is that the main avenue of publicity is word of mouth so one won't know about most of what Cleveland has to offer without making an effort to find it.  The same is true of the rest of the Delta.
But the message is starting to get out.  A lot of international travelers come to follow the Blues Trail and see the places where the Blues came from.  Along the way they find some of the hidden gems waiting to be uncovered.  For example when I was at the Jim Henson Museum, an elderly couple from Germany was also there.  The guestbook was full of people who had come from all over the world and the guy running it told me he recently had a group of 20 Japanese tourists come through.
So as with all things Delta there is more than meets the eye.  That has really been one of the themes of this blog and indeed of my time here thus far.  With festival season beginning soon there will no doubt be much more to write about.  In the mean time here are some pictures from the museum and from the levee on the Mississippi river in Greenville.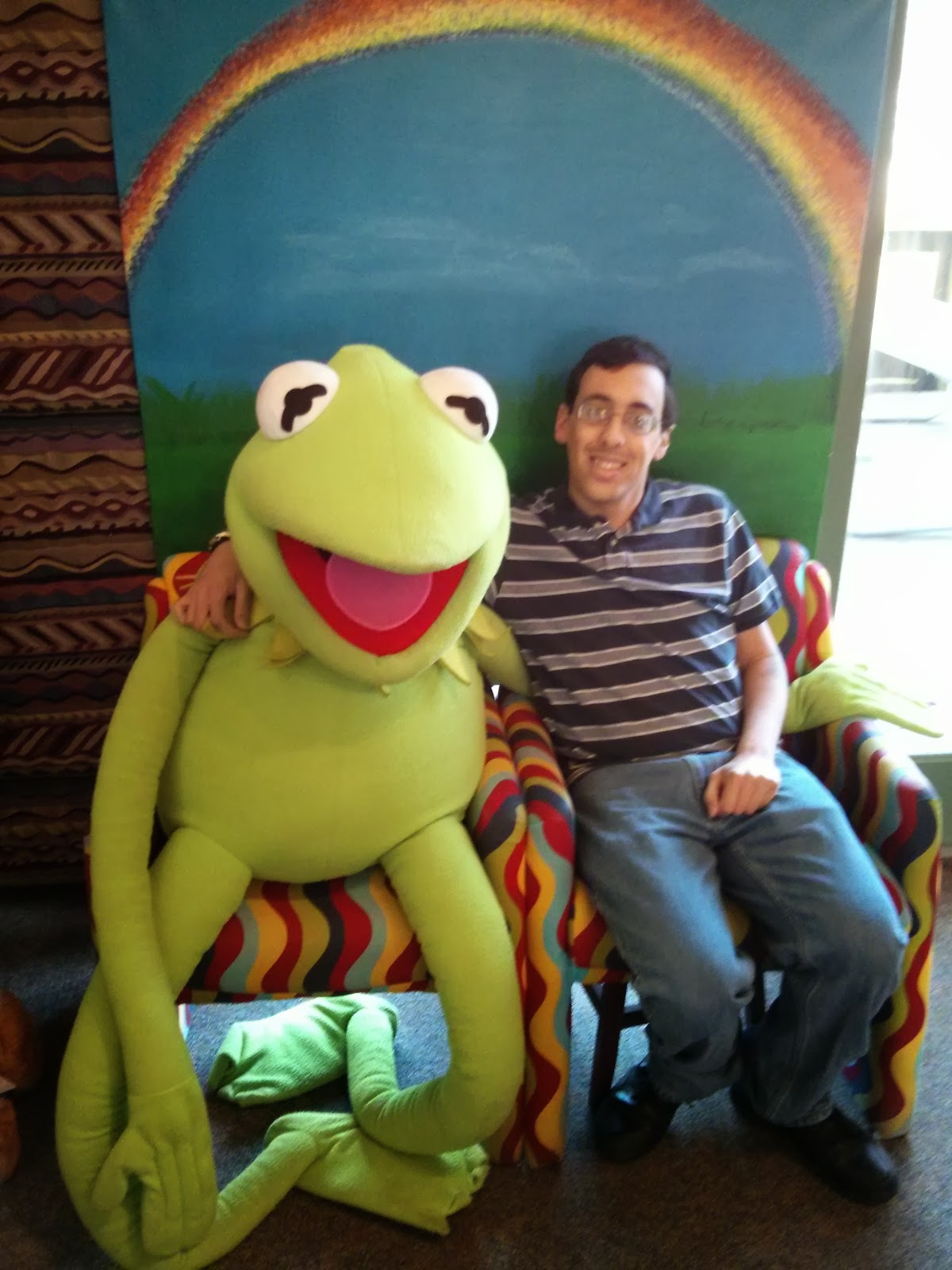 Me and Kermit.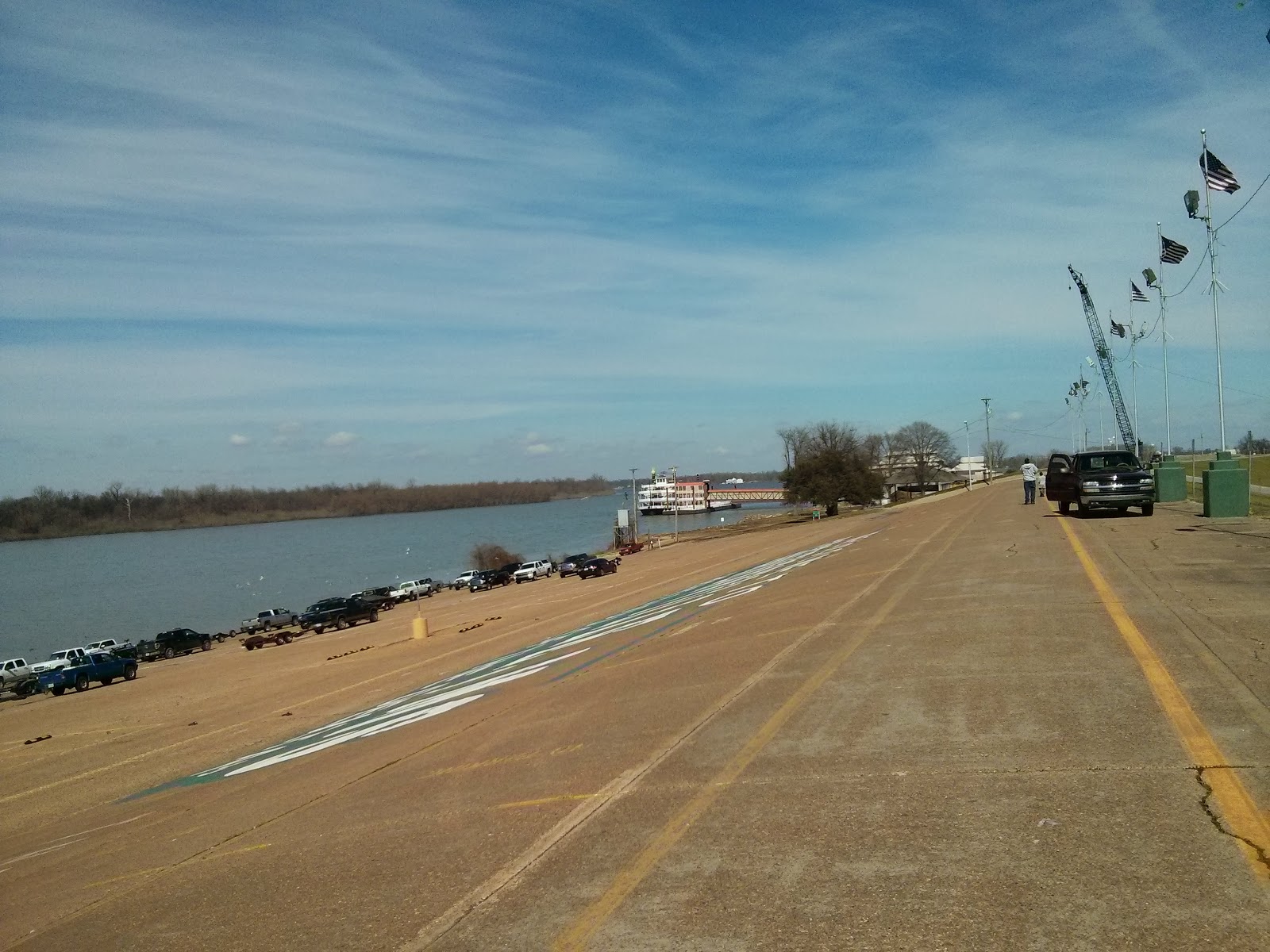 From the top of the levee.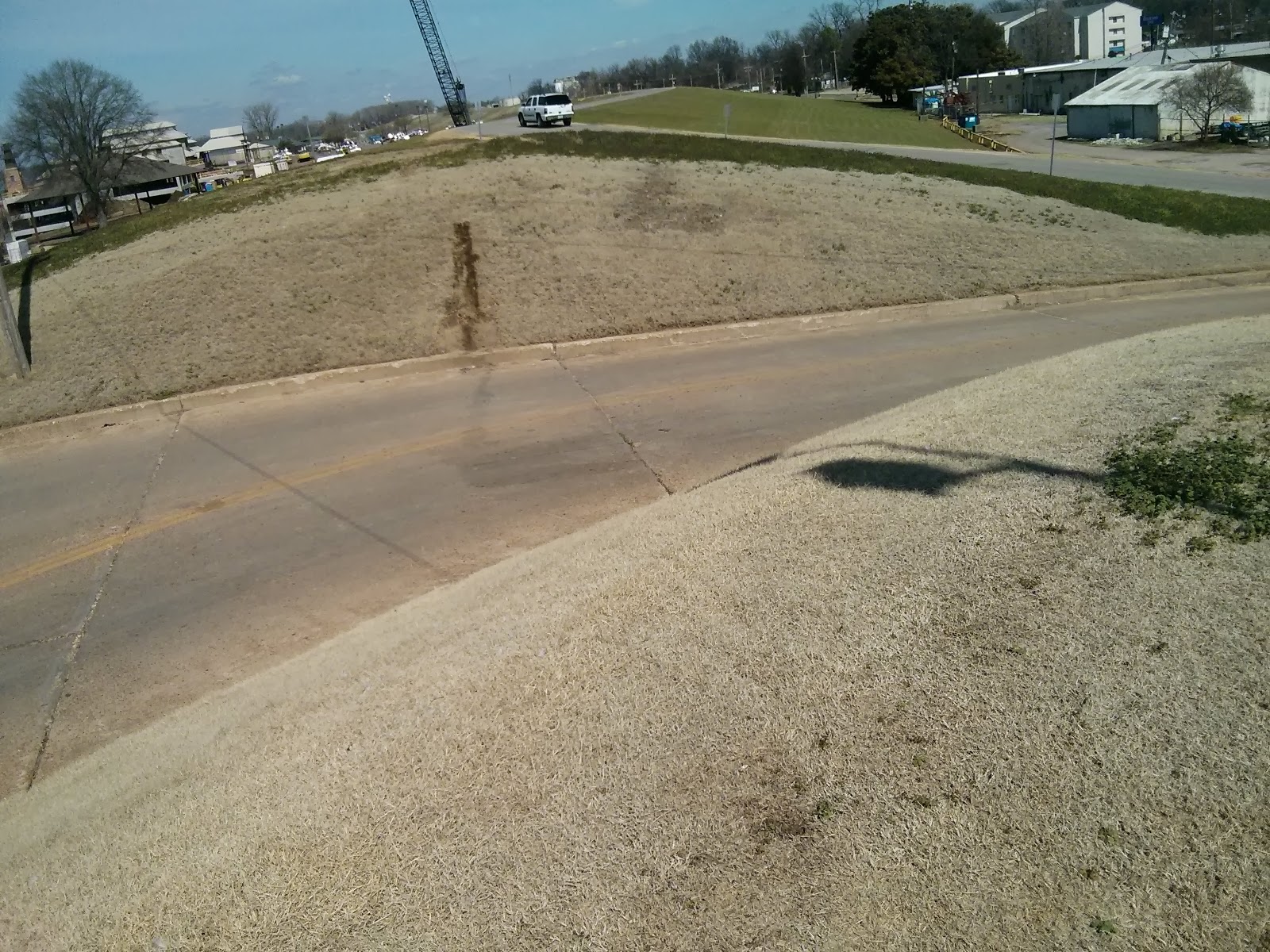 Before the flood of 1927, the levee only rose as high as that road.