Last week I had the opportunity to visit Washington, DC.  The occasion was the Society of American Archivists Annual Meeting.  Last year, as you may recall, it was in New Orleans.  The conference itself was great with more than 2500 people (a record for SAA) attending.  Once again I was a speaker and the conference also gave me a chance to connect with people I don't see very often.
More to the point, it felt good to be back in the Northeast.  There is no doubt in my mind that that part of the country is home and always will be.   DC feels very forward thinking and progressive.  There are bicycles everywhere.  My cellphone had great reception the whole time.  Every restaurant had not only a website, but reviews on yelp and often the ability to make a reservation through open table.  That may not seem like much, but one can't easily find most of that in the Delta.
I've said before that the region is old fashioned.   But being in DC really drove that point home.  Returning to my apartment felt like I was stepping back in time 10 years.  Maybe more.  It's not just the technology issue although certainly much of the services of the modern world are harder to find.  There's the lack of stores. And the food.   The cuisine of the Delta is so … generic and typically fried.  That's not necessarily a bad thing, but there's no variety.  DC had a tremendous smorgasbord of restaurants.  Living isn't cheap, but you pay for quality and services.  Travelling is easier since there are two area airports and Amtrak.  I could get used to living around there.
When it comes down to it, I am the type of person who likes his stuff.  The Delta is the type of place for people who like to sit back and take things slowly.  Folks who are religious and family oriented will like it to. None of those describe me.
Then again that really only describes the part of Cleveland I live in.  Remember there is a whole community here I've barely interact with.    And I'm also someone who has the luxury of knowing he can someday move away from here.  For those who can't move, either due to family obligations or money, it must feel like a prison.  That anyway is my assumption.  It deserves further exploration.  If you have more insights, feel free to leave a comment below.  In the mean time here are some pictures from my trip.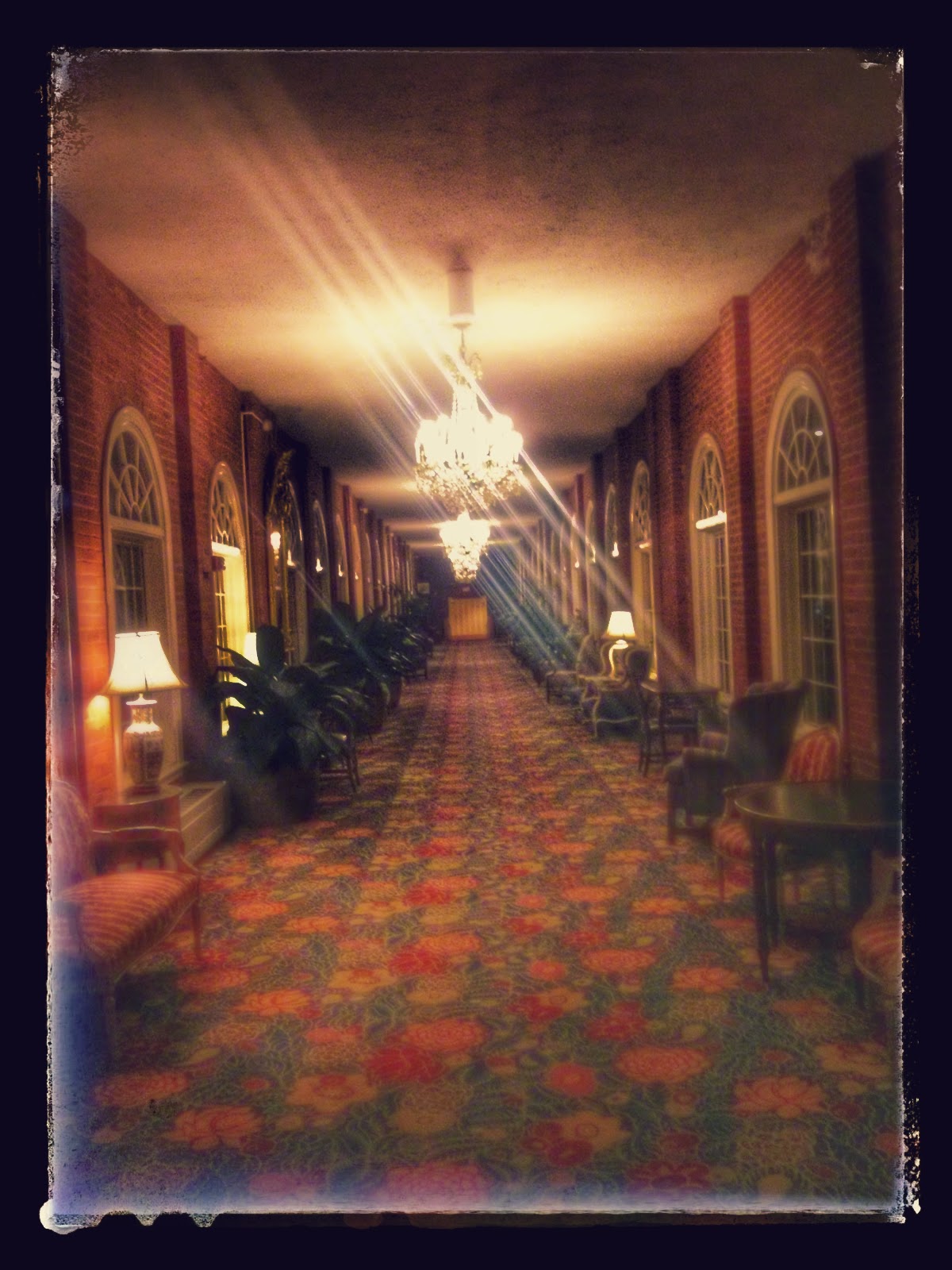 From the hotel where the conference was held.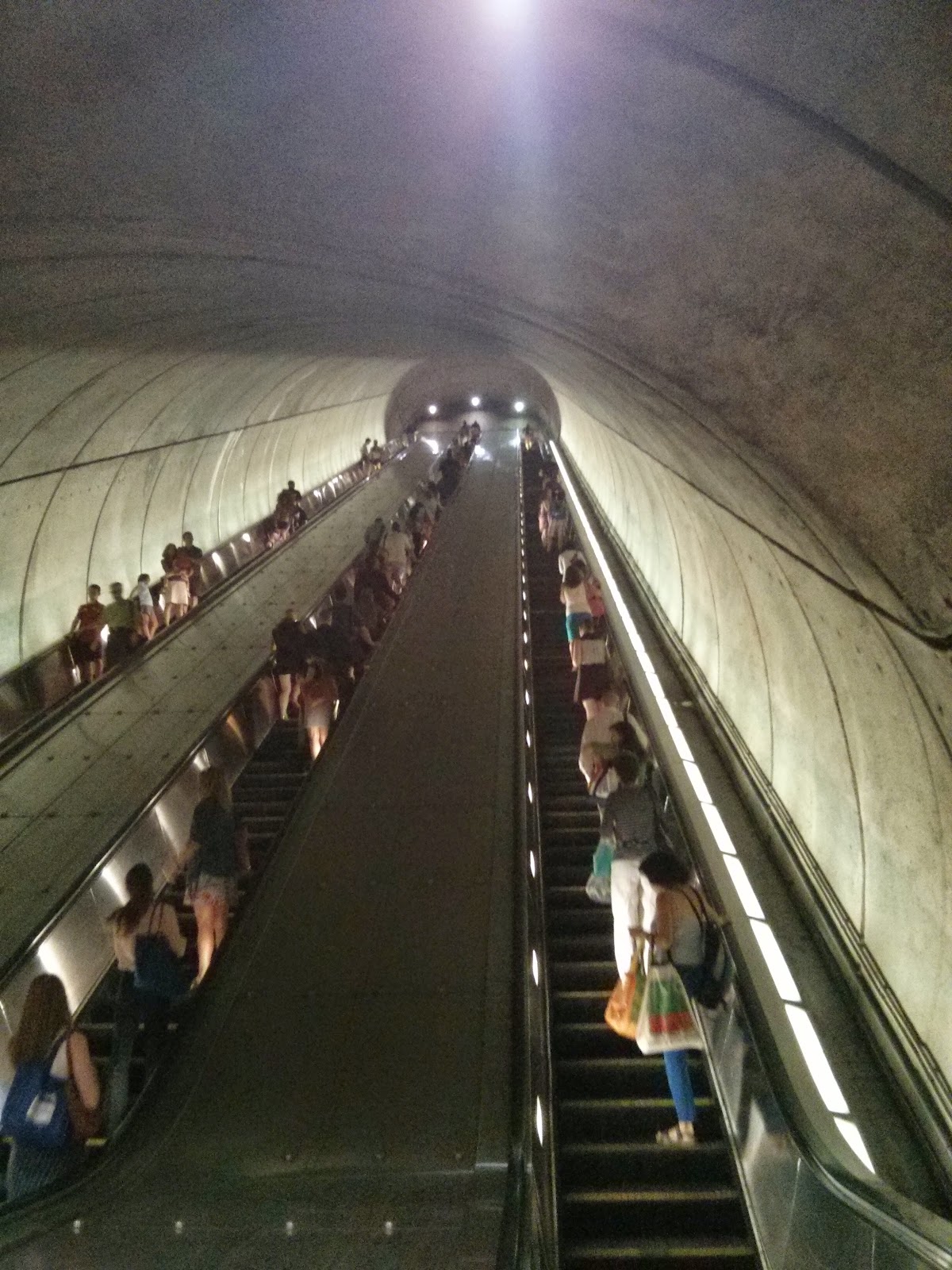 Look up into the wide world above.  This was taken in the Woodley Park Metro Station.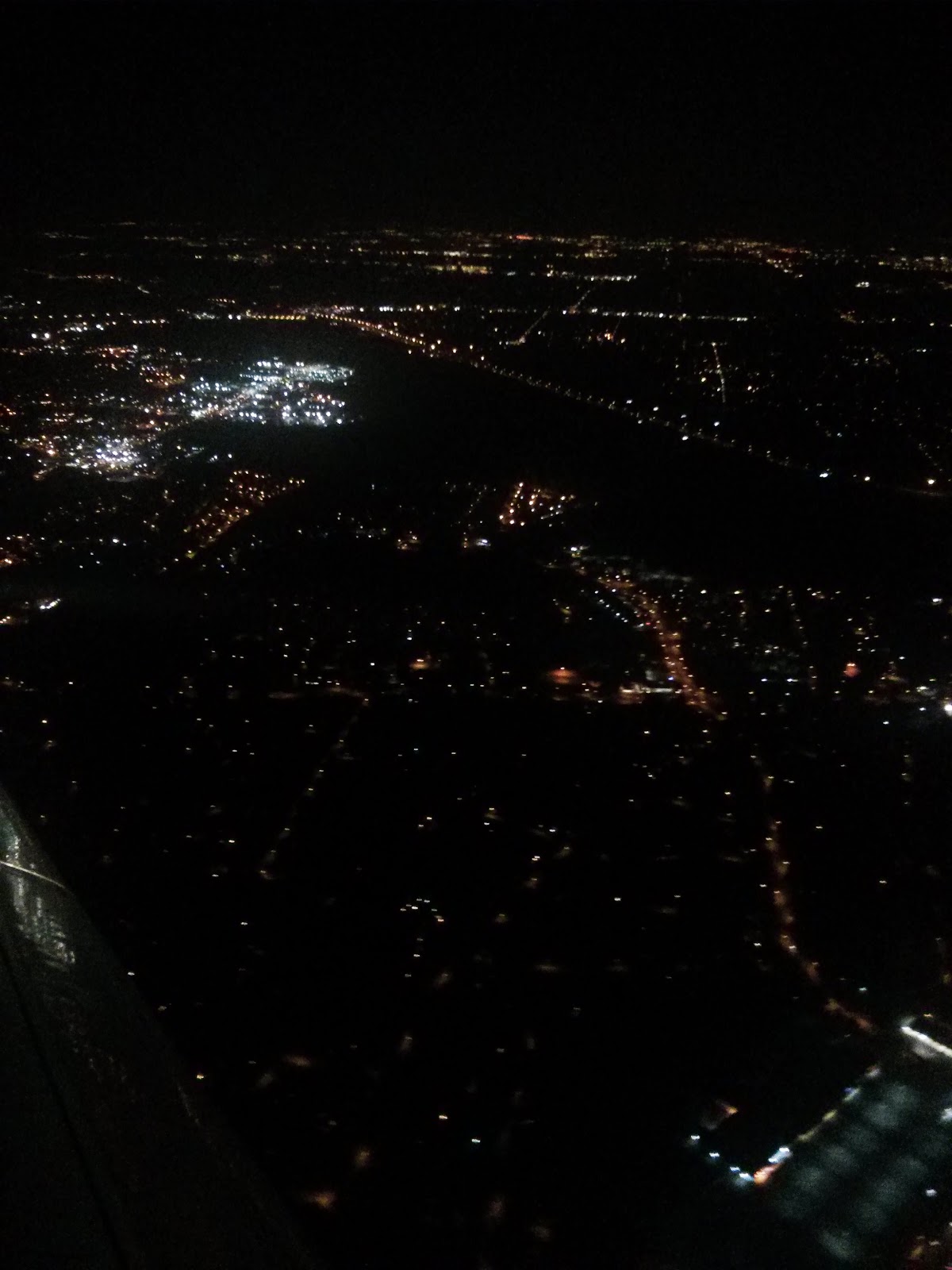 Returning back to Memphis.