You may recall a few mentions last year of the community garden located behind my apartment.  It is officially known as the Delta State University Wiley Community Garden.  I began volunteering there last summer in an effort to meet new people. It has definitely succeeded and I have made a number of friends.  It feels good to not only know people, but to be involved with the broader DSU Community.
I also enjoy the opportunity to learn how to grow things.  Gardening, as it turns out, is far more complicated than it looks.  The list of factors which can kill a freshly planted seedling is very long.  It might rain too much or too little.  The temperature may be too hot.  Perhaps you planted at the wrong time.  There are three growing seasons down here, but not everything will thrive in all of them. Certain plants, such as raspberries, don't like warm climates and sometimes you have to adjust when you plant depending on where you live.  It is amazing how much effort it takes us mere mortals to do what the earth does all on its own.
There is a reason the topic has come up now.  The garden recently had a planting (see pictures below). A few weeks ago we planted some seeds in the greenhouse on campus and those seedlings were transplanted into beds. The current crop includes tomatoes, tomatillos, swiss chard, chili peppers, bell peppers, snow peas, cucumbers, and some flowers.  We also planted kale and carrots.  The fig trees are still alive, although nothing really sprouted up over the winter and the raspberries are nonexistent.  Being Spring, watering is not yet a daily necessity so all we can do is sit, wait, and hope.
Our planting was the height of "Green Week" here at Delta State.  Primarily designed to celebrate Earth Day, there was a panel discussion about the garden and a walk to lunch event which rewarded those willing to walk to downtown for lunch, with a discount.  It was fun, but few partook. Earth Day does not seem to be big down here. The planting, however, was well attended.  We even had a few students to help us out.
Things seem to be coming together.  I'm not just talking about the garden.  It has been nearly a year since moving to Cleveland.  The seeds planted last year have grown into real friendships.  Life is different in the Delta, but I've adapted.  It's not all rednecks in pickup trucks although those types do exist.  The culture and the people are more complex than I initially thought.  The last year has been full of wonder and adventure as well as challenges however I look forward to the coming year.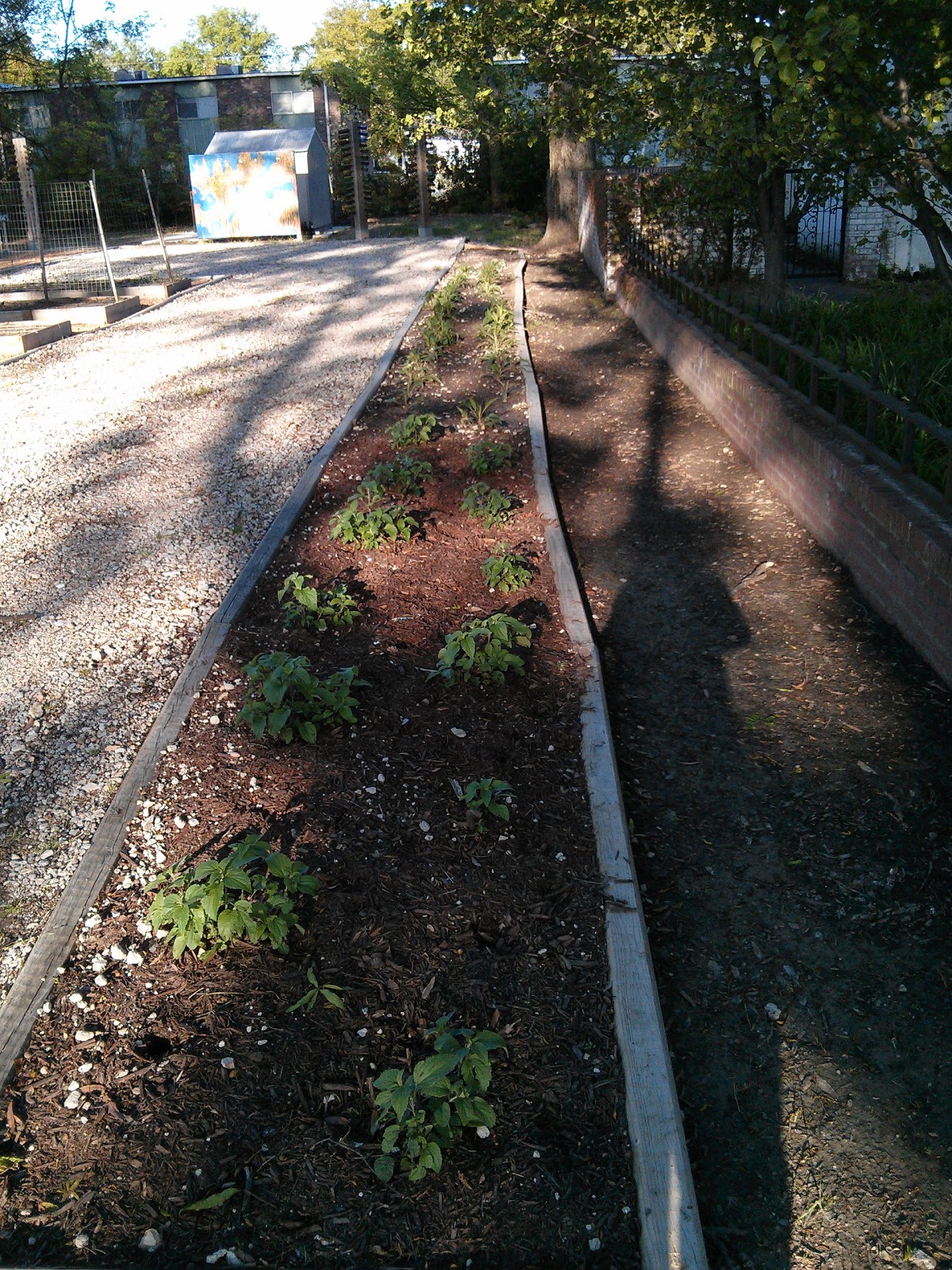 Mostly indigo and cone flowers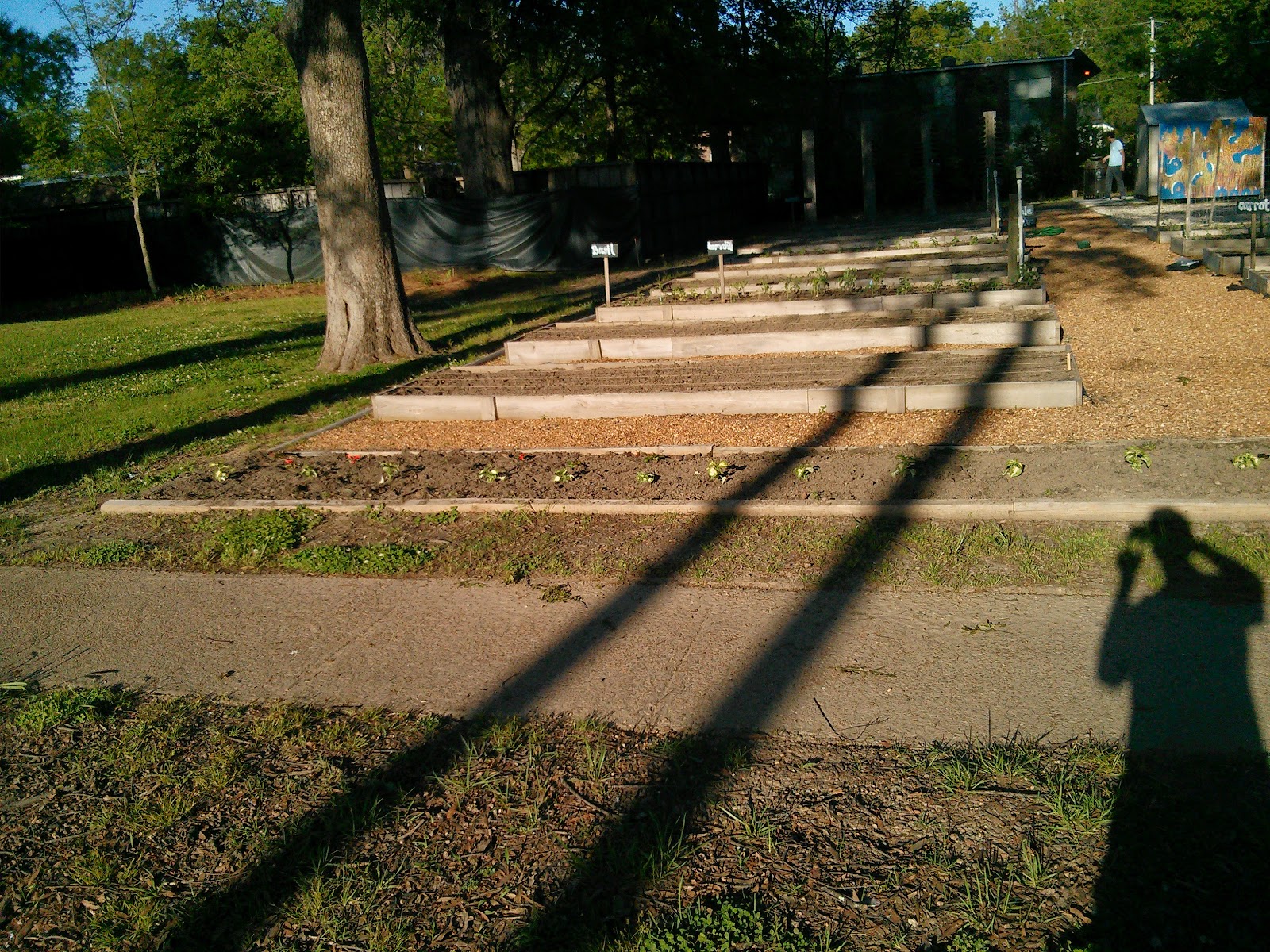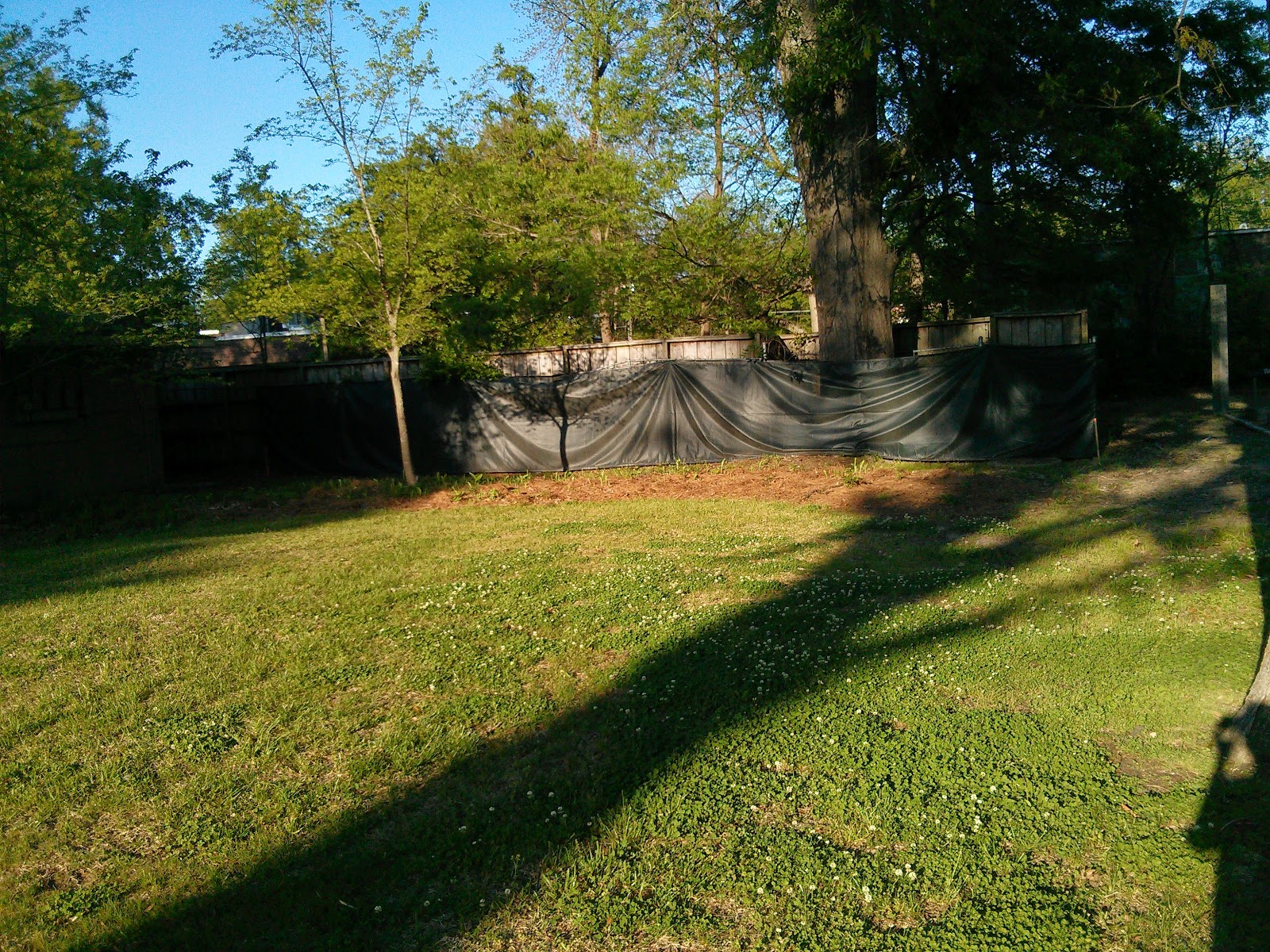 We've got some sunflowers in this bed.